Royal Botanic Gardens
United Kingdom - Surrey - Richmond
Institution Code: K
BGCI Member: Yes
The Waterlily House at Kew.
About the Royal Botanic Gardens
The Royal Botanic Gardens, Kew has an extraordinary wealth
of living plant collections across our two sites, Kew Gardens
and Wakehurst. One of our key objectives as an organisation
is that our collections should be curated to excellent standards
and widely used for the benefit of humankind.
Main Address:
Royal Botanic Gardens
Kew
Richmond
Surrey TW9 3AE United Kingdom

Telephone: 0208 332 5000
Fax: 0208 332 5197
URL: http://www.kew.org
Primary Email: info@kew.org
Huarango Woodland Restoration Project
The ancient Nasca people drove themselves to near-extinction by replacing woodlands of the huarango tree (Prosopis pallida) with intensive farming practices. Without huarango trees to release moisture to the atmosphere, the local climate became progressively drought-prone, thus dooming the agriculture in this very arid part of southern Peru.
Royal Botanic Gardens, Kew is working with local people, government and industry to re-establish hyperarid woodlands in southern Peru. For more than five years, school children and their parents have learned about the importance of the native huarango tree to their own economic well-being, and have become major partners in re-establishing the woodlands and conserving remnant stands of native vegetation.
They have propagated tens of thousands of native trees, shrubs and herbs and the new woodland is over one kilometre long.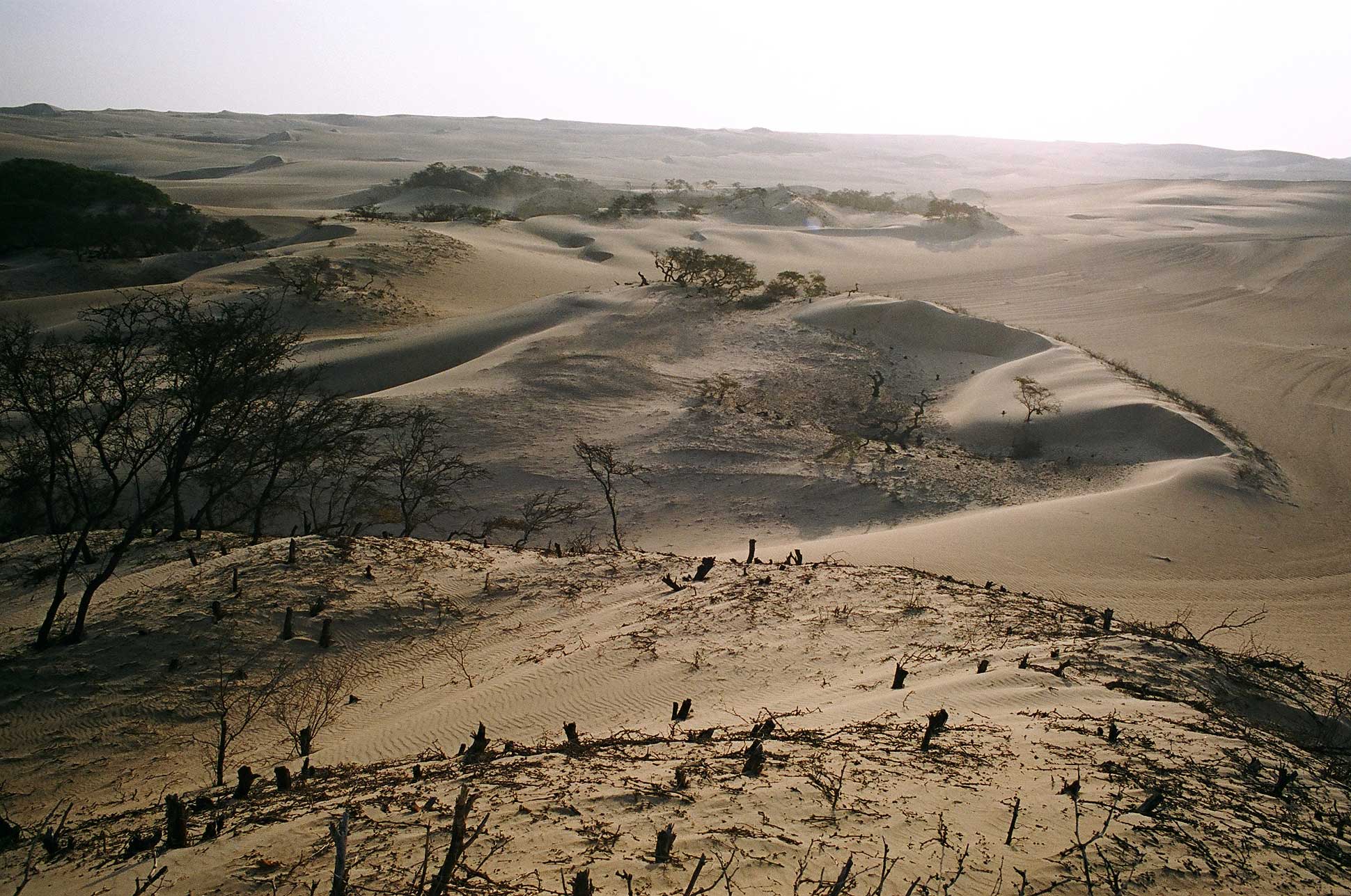 Deforestation of huarango woodland
---